All Inventory
John Deere LA 175310 hours54" deckhydrostatstarts and runs goodready for mowing season!
Stock #: 175
pulltype fertilizer/ seed spreaderworks good$125
Stock #: ags1
Used Grace MFG Tree Terminator Tree Shear Skidsteer Quick Attach with Hyd couplers Hoses are like new Has reservoir for chemical, spray applicator. Will need a little work before that part could be used but it's all there. Cuts a 14" diameter tree Weighs about 1400 pounds...
Stock #: 14ts
Landpride 72" Finish Mowersolid wheelsblades are in decent shapeone spindle is tweaked a littlenice mower overall
Stock #: LP72
Bushog Razorback 5' 3 Point Brush Hogblades in good shapegearbox is checkeddriveshaft and tailwheel greasedfield ready
Stock #: BH5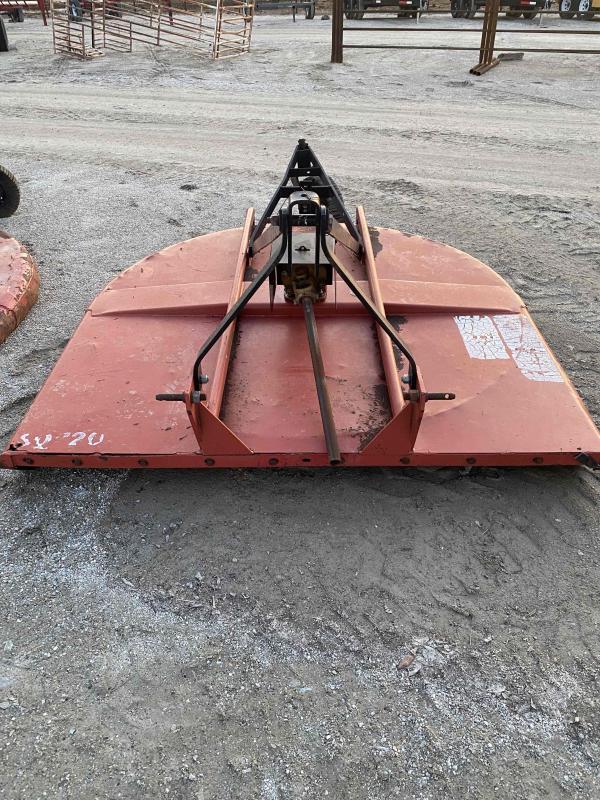 Bushog SQ72 model 6' 3 Point unit has been greased and gearbox checked blades touched up ready to work!
Stock #: SQ72`
5x8 tilt trailer Tires in good shape 2" receiver Clean title
Stock #: 48t
Used, 3 point post hole digger 9" auger bit gearbox checked ready to use
Stock #: 9d1
2010 Ford Explorer 4.0L v6 218k miles 4x4 New Transmission November 2021 New Tires Serviced and Inspected recently starts and runs good, display for the radio doesnt work, but the controls work fine.
Stock #: 2010f
Get a Quote
Please enter your contact information and one of our representatives will get back to you with more information.
Click to Call
Please enter your name and phone number to get calling options.